Makkah. — Four Kenyan Muslims have reached Makkah, Saudi Arabia, after cycling more than 45 days across four countries to perform the lifetime journey of hajj and raise money to educate needy children, About Islam reported.
"Alhamdulillah today we were received by Kenyan Ambassador to Saudi Arabia, Peter Ogego, who hosted us for dinner and escorted us all the way to Makkah with a private tour bus which we had all to ourselves," said the group in a Facebook post.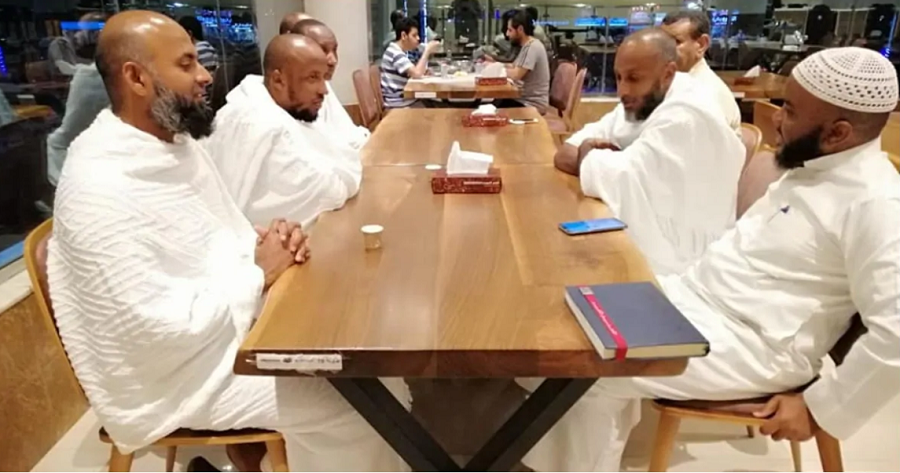 ​
Cycling all the way to Makkah, the group wanted to raise KSh 5 million for the construction of Al Furqan Towers.
The Al Furqan Institute, started in 1996, has so far given a full scholarship to 150 students from needy families across the country for both secular education and deen [religion].
The four cyclists took the journey from Kenya through Ethiopia to Sudan at Port Sudan where they crossed the Red Sea by ferry to Jeddah and continued cycling to Makkah.
  Similar Adventures
There have been previous similar adventures, especially with regard to performing Hajj.
In 2018, a family of five Indonesian Muslims took a lengthy cycling journey of 13,000 km to Makkah to perform hajj.
In 2017, another Indonesia Muslim walked more than 9,000 kilometers to perform hajj.
In 2016, islam.plus reported that a Muslim from China in four months reached the Arabian Peninsula by bicycle to perform hajj.
In 2015, Chechen Ilyas Adamov also reached Mecca on his bicycle for pilgrimage, as Haqqin.az reported.
In 2013, 15 Muslims from Kyrgyzstan made a bike ride to perform pilgrimage in holy places, Ridus wrote.
In 2012, 47-year-old Bosnian Muslim, Senad Hadzic, reached the holy city of Makkah on foot to perform hajj. During his journey, the man walked for nearly 5,900 km from his Bosnian village to the holy city of Makkah.
Muslims from around the world pour into Makkah every year to perform hajj, one of the five pillars of Islam. Every able-bodied adult Muslim who can financially afford the trip must perform hajj at least once in a lifetime.