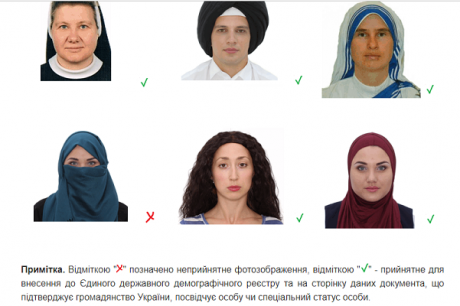 Kyiv. — On 19 November, a new Decree of the Ministry of Interior of Ukraine, allowing ID photos with headwear due to religious beliefs and medical reasons finally came in effect.
It means that the officials will have no further legal reasons to deny issuing documents for Muslim women wearing hijab.
The state officials have been manipulating the issue for many years: while in some regions having you picture taken with your headscarf on wasn't an issue, in other places people got refusal after refusal, which made impossible for them to live religious prescription for clothing.
Then the denials became almost universal, with State Migration Service referring to current legislation, in particular to the acts regulating issuing documents. The Ministry of Interior, on their part, referred to some internal regulation of what photoshoots were suitable for IDs, despite the fact that the mentioned document, on its part, referred to a repealed Ministry of Interior Decree and repealed 1994 State Standard for Capturing Black-and-White and Coloured Images for ID Purposes.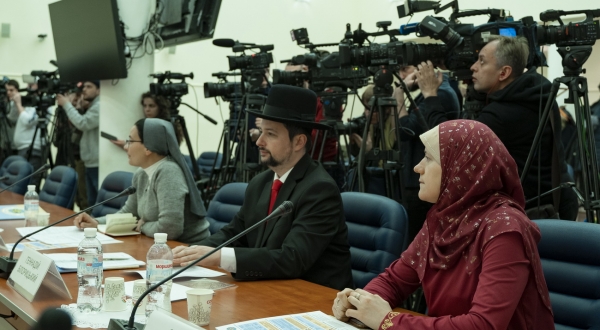 ​
Answering numerous applications from Muslim women who could not get their IDs, RAMU "Umma", Ukrainian Muslimahs League and some other organizations initiated amendments to the acts or legislation regulating the matter of issuing IDs.  
A year ago Ministry of Internal Affairs of Ukraine and State Migration Service announced at a roundtable their eagerness to develop new regulation of ID photographs, and RAMU "Umma" volunteered to finance grafting the updated State Standard regulating the matter. The Government later adopted the new rules as Ministry of Interior direct order that was drafted using the provisions of that updated State Standard.
"Ukraine is a multi-religion country, so it is very important for the Ministry to have a productive dialogue with every community and implement the best reforms best for all our citizens," Deputy Minister of Interior Ms.Tetiana Kovalchuk said during coordinative meeting of Interior Ministry of Ukraine which was held on November 22.
According to Mufti Said Ismagilov, Ukraine finally not only ratified, but also implemented the international standard, long awaited by many people of different faiths whose religious beliefs demand wearing their headdress in their everyday life.