Kyiv. — Researchers from eight countries gathered on February 28-29 in the capital of Ukraine, Kyiv, to discuss the issues of Islamic learning in Eastern and Central Europe, as well as theory and practice of religious education.
The scientific event was organized by National University of Ostroh Academy, National Academy of Sciences of Ukraine, Association for Educational Development and Ukrainian Center of Islamic Studies in cooperation with International Institute of Islamic Thought (IIIT).
Participants of the conference «Islamic Learning in Eastern and Central Europe: Historical Features and Contemporary Perspectives» represent Azerbaijan, Malaysia, Georgia, Moldova, Lithuania, Jordan, Poland and Ukraine, including Crimea.
As mufti of Religious Administration of Muslims of Ukraine 'UMMA' Said Ismagilov said in his welcoming speech, Ukraine is worthy of hosting this kind of scientific event, as according to some scholars its Zincirli Madrasa in Crimea which is considered the oldest Islamic educational institution in Europe. Its educational tradition was unique for the whole Islamic world.
Within the framework of conference the book of Azerbaijani researcher Teymur Atayev was presented. In addition to other important matters the book titled "To be a believer in the modern life... Is it hard? easy? possible?" reflects the problematic of current condition of Islamic community, such as the reasons of stagnation and factors restraining the progress of ummah.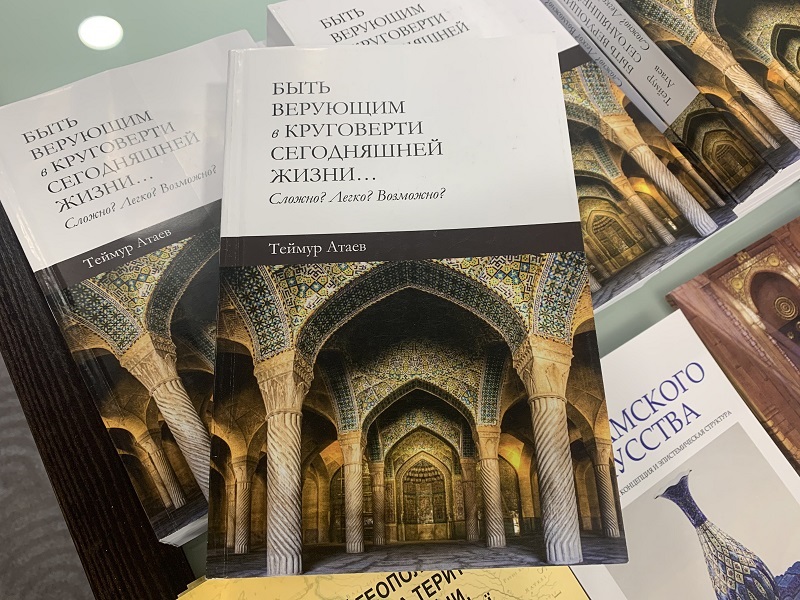 ​
Reference
Established in 1981 in the USA International Institute of Islamic Thought (IIIT) is a major intellectual forum dealing with the science and education from an Islamic perspective.  IIIT promotes and supports the research projects, organizes intellectual and cultural events, and publishes scientific papers.